Winners Dog - 05/03 (CH pointed)
Austin is our pride and joy - and the boy we said we would never add to our family of girls. Now we don't know how we survived without him meeting us at the door with a mouthful of toys and a "woo woo" greeting. He is a constant companion and brings smiles to our faces with his many antics. He loves playing in the water and has even been known to catch fish from our lake on chilly days. He can often be found with head submerged to see what he can discover under the surface.
His co-owner and "other mother," Cheryl Murphy, finds great joy in showing him in the conformation ring. In fact, his most recent accomplishment was a major reserve at the KC Specialty in June. He is a handsome boy to watch in the ring, with breathtaking movement and an impressive head and expression.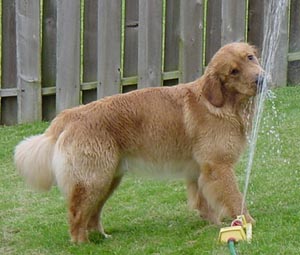 Cooling off and having fun too!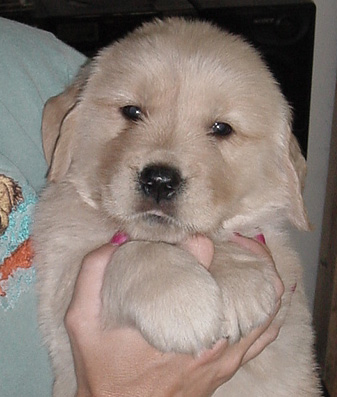 5 1/2 weeks